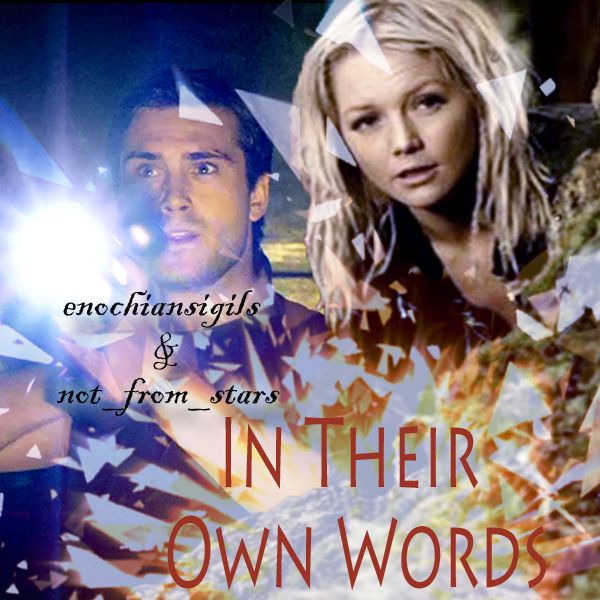 Repost from original from Journey Story Big Bang
Title: In Their Own Words
Author(s):
enochiansigils
&
not_from_stars
note: author(s) known as "Eternal Scribe (Shadowcat)", "random_chick" on AO3.
Artist(s):
susanmarier
,
sexycazzy
Fandom(s): Primeval
Type: Het
Rating: PG-13
Word Count: 10,142
Characters/Pairings: Becker/Abby Maitland
Warnings/Spoilers: Talk of mental instability and physical injury.
Summary: The story of Becker's journey to accept loss and Abby's journey to accept failure is told in corresponding journal entries during the time that Abby is missing in the Cretaceous after she and her friends went after Helen Cutter.
Author's Notes: We'd like to thank nickygabriel for letting us post this so belatedly, and susanmarier and sexycazzy for their amazing art.
Link(s) to Story Master Post/Chapters:
AO3
Link(s) to Art Master Post(s):
SusanMarieR
and
SexyCazzy
.